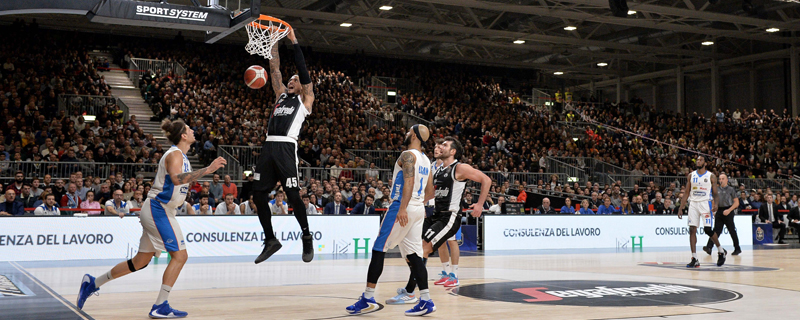 Harvard by Marangoni & Partners is the active part of the social and economic essence of Bologna, supporting as business partner the Segafredo Virtus Basket Bologna, engaged in the top level national professional basketball championship tournament and in the European Cup matches.
This initiative was not undertaken solely for public relations and advertising purposes, however, but was prompted by the conviction of the universal value of sports, where it is possible to express concepts that are readily applicable to every professional and entrepreneurial situation.
The team becomes the symbol of what it means to cultivate feelings of trust and belonging, to include the interlocutors and make use of the social contexts.
In this way, the added value of empathy is immediately perceptible, as one of the fundamentals, essential for establishing a connection to others and to our own goals, creating alliances and generating a productive environment where we can realize our effective potential.
….. and let's not forget the good, healthy fun of attending an important match of our favorite team!
Go to the Photo Gallery.